Power Packs To Suit Iveco Daily and 4x4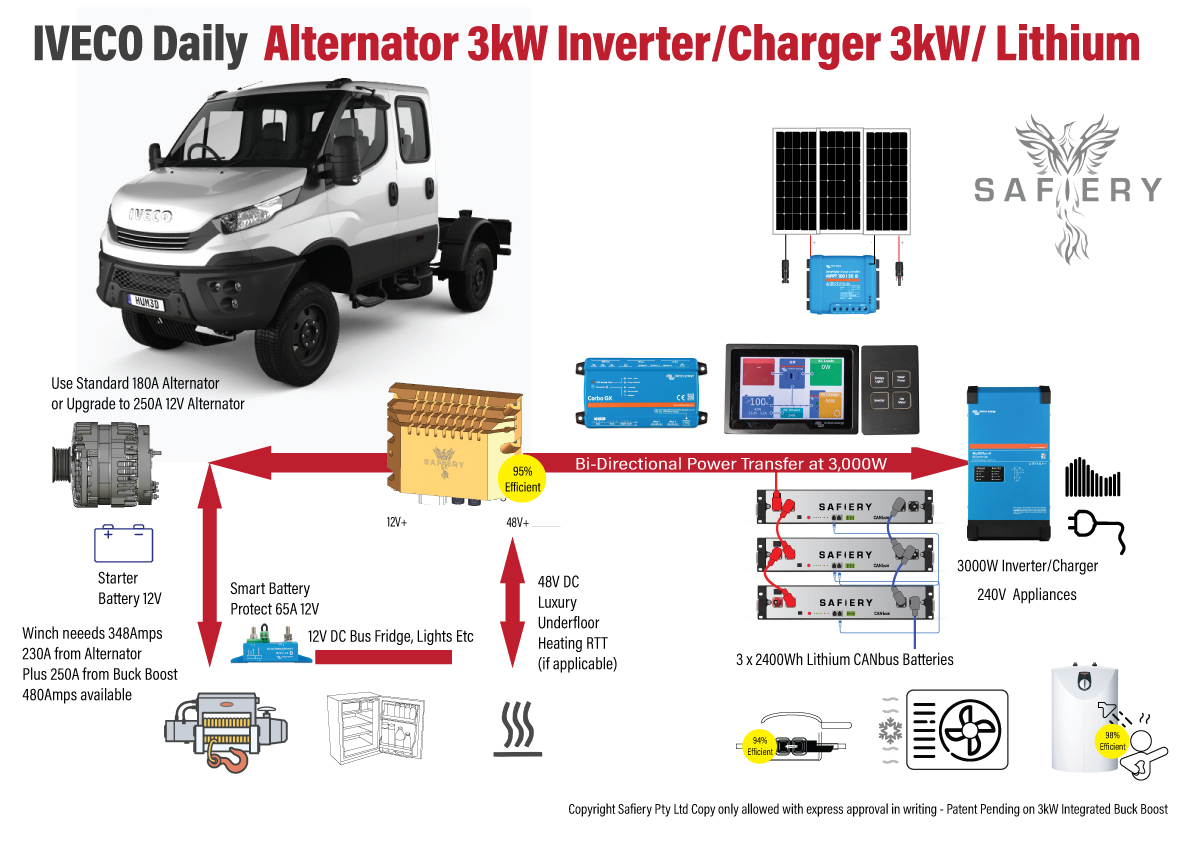 Alternator Power Options
Read this article on Regenerative Braking & why conventional DC to DC have a problem in the future:

Safiery Buck Boost transfers 250A at 12V to either 24V or 48V and vice versa.
It is a bi-directional power converter at 95% efficiency.
It is Automotive compliant and installed in engine bay.
There is NO NEED for a second 12V battery.
It can deliver up to 500A with the Alternator to a 12V winch.
Vehicle

(All Diesel,
all latest 2020 model)

Listed Alternator Size in Amps

Please check your vehicle to confirm

Available Option of adding a second alternator

Power that can be extracted after allowing 40A for daytime driving with air-con on

Lithium Batteries should accept this level of charging for maximum performance

Iveco Daily

180A Alternator

180A

No

150A

2000W on New Unit

48V at 40A
2000W
Perfect application for Scotty with Euro 6 compliant engine.
Some Videos: