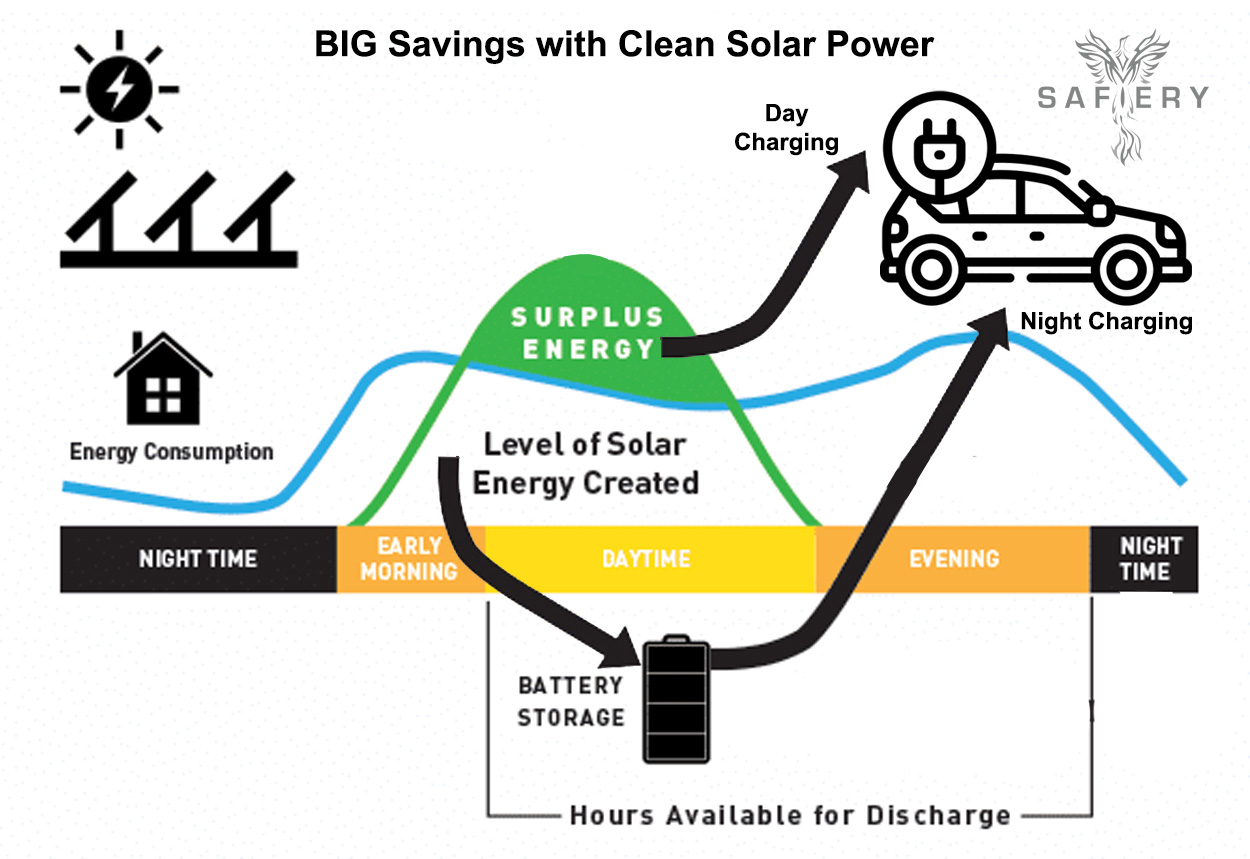 "Travel and Live in a World,
without Consuming the Earth"
Most people with existing solar are selling their excess solar power for a pittance. Electric utilities plan to pay ZERO in the future. If you have an EV now, or plan to have one, Safiery have a solution for you:
1) Install an upgraded hybrid Inverter/Charger to your existing solar.
2) Install a Safiery Lithium system, CEC Accredited with 10 yr warranty.
3) Safiery configure the system for 3 Phase, EVEN IF YOU ONLY HAVE SINGLE PHASE COMING INTO THE HOUSE.
4) Safiery install a Victron 3 Phase EV charging station.
Plug in your EV into the Type 2 Socket and let the system do the rest.
The system will charge the lithium battery bank by day and use excesss solar to charge the EV either before the battery is fully charged or after it is charged. Your choice of strategy.